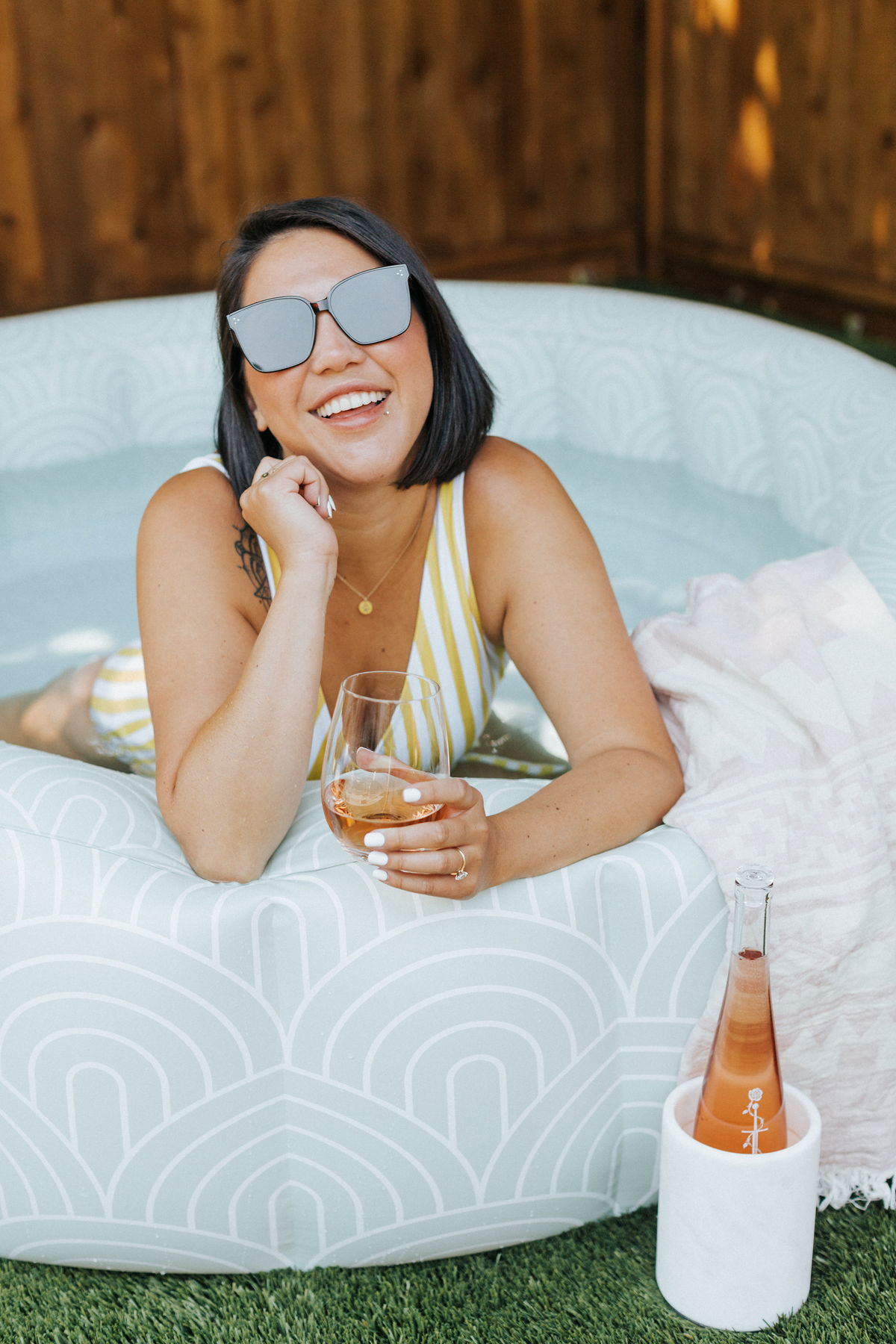 05 Aug

My Summer Faves List (& Contest!!!)

We've been travelling less than normal this summer, but I have been having SO much fun hanging out at home in our newly renovated backyard! Sittin' in the pool, sippin' wine, livin' the dream!

To kick off the hottest month of the summer I thought I'd share some summer products that I'm loving with you!  

Introducing: Kaitlin's Summer Faves! 

Ps. Keep scrolling to find the little surprise at the end.
Truly Youthful Rose Toner (Use the code TRULYKAIT at checkout!) | Imagine Perry Women's Tie Striped One Piece (Jilly Box Edition)
TOK Beauty Lash Enhancing Mascara (Use the code KAIT15 at checkout) | Impress Nails
Cocktail Hour Print | Mac Blush in "Hey Coral Hey"
Female Symbol Print Tee in Oatmeal | Shady Lady Riley Sunglasses in Tortoise
Monika Hibbs Road Trip Canvas Tote | Wet Brush Flex Brush | Tofino Towel Beach Towel | Tok Beauty Lip Tonic in Kind & Inspire | withinUS TruMarine Collagen | Coola Makeup Setting Spray with SPF | Imagine Perry Everyday One Piece in Sonoma | Impress Nails
Now, for the pièce de résistance of the entire girls day, this ADORABLE Lykke Pool. Who needs an in ground pool when you have something this cute?! And all 3 of us fit in there so comfortably (with our bubbly in hand obviously).
The best part…. We are doing a giveaway with some of these incredible products with a total value of over $700!!! Head to my Instagram now to enter!
Cheers Bitchez.