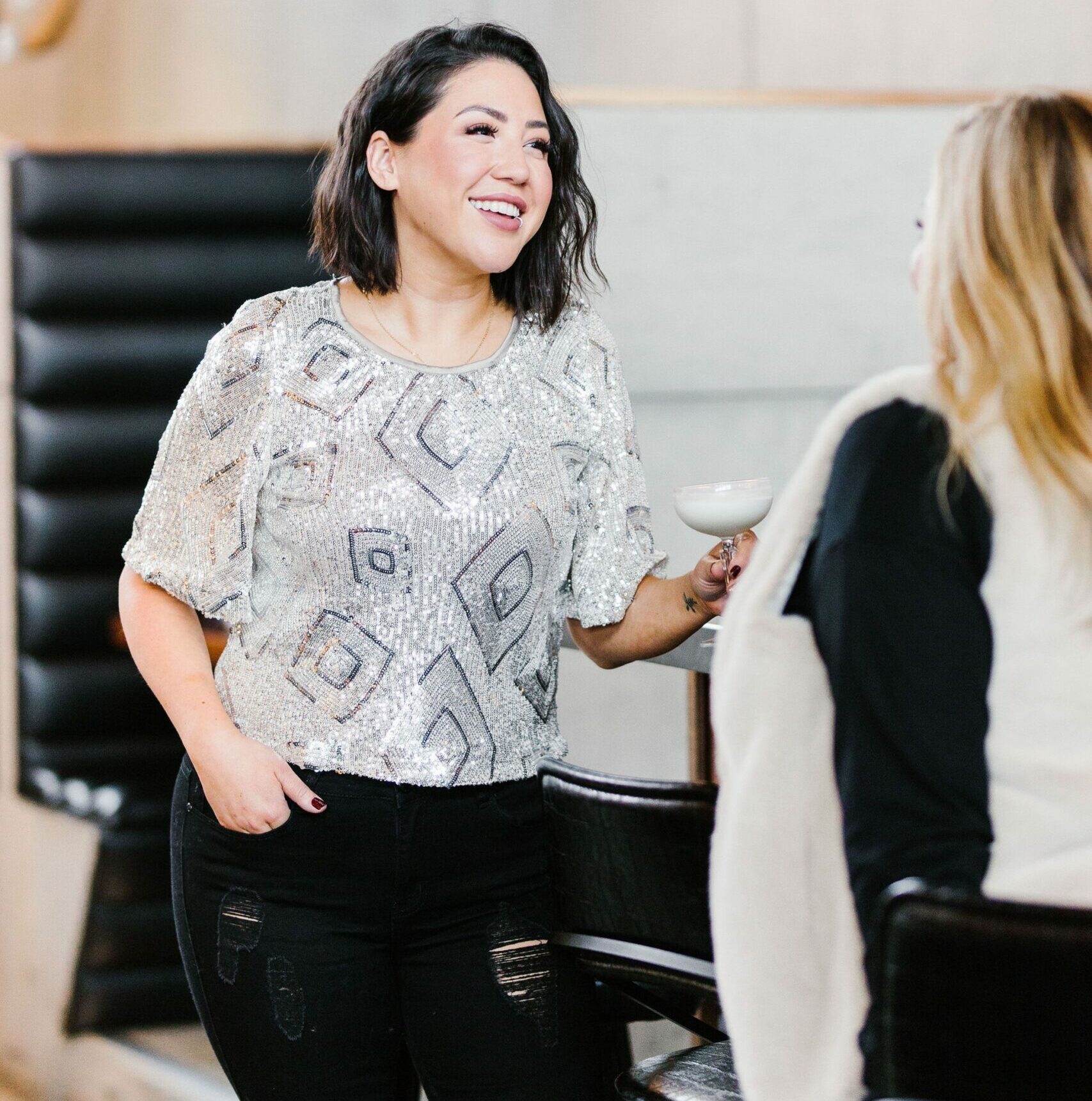 03 Dec

Fox and Wit Collection!

I haven't always been into clothing and fashion. In fact if you saw photos of me from 5 years ago it would be pretty apparent lol. I never really understood fashion or cared much about the clothes I wore or how they fit. I thought, if I was able to get into them, then I guess they must fit?

Over the past while I've developed a love for finding cute clothes that flatter my favourite features as well as styling cute but practical outfits! My personal style has come SO far!
For the last 10 years…
I've been in the plus size category most of my adult life and I've struggled with finding cute clothes! Most stores that carried plus sizes leaned to the "business casual" side of style, not to mention were very, very pricey. For someone like myself I just wanted everyday clothing that was casual and cute. Nothing fancy, no blazers or slacks, I'm a ripped skinny jeans and sweater kind of gal.
A year and a half ago a new online boutique – Fox and Wit – reached out to me and I started wearing their clothing !! Finally, cute styles that are trendy and casual, that actually FIT ME!
Things changed
After years of struggling with my weight/health, in the fall of 2018 I had weight loss surgery and my body has now stabilized at a healthy and happy weight. I now I fit into standard sizes, being able to shop at stores like Aritzia and H&M were an option again. (So crazy and so awesome) but also made me feel super frustrated with clothing companies and their lack of inclusivity.
This November Fox and Wit and I released our second clothing collection that is SIZE INCLUSIVE! It's important for me to support and promote clothing companies that carry the full range of sizes and we had so much fun bringing this collection together. All the pieces are amazing quality, comfortable, versatile and hand picked by Janean from Fox and Wit and myself!!
Unfortunately (but also kind of not) we sold out of most sizes within the first couple days!! But if you'd like to check out the collection have a scroll through! Hope you love them as much as we do!